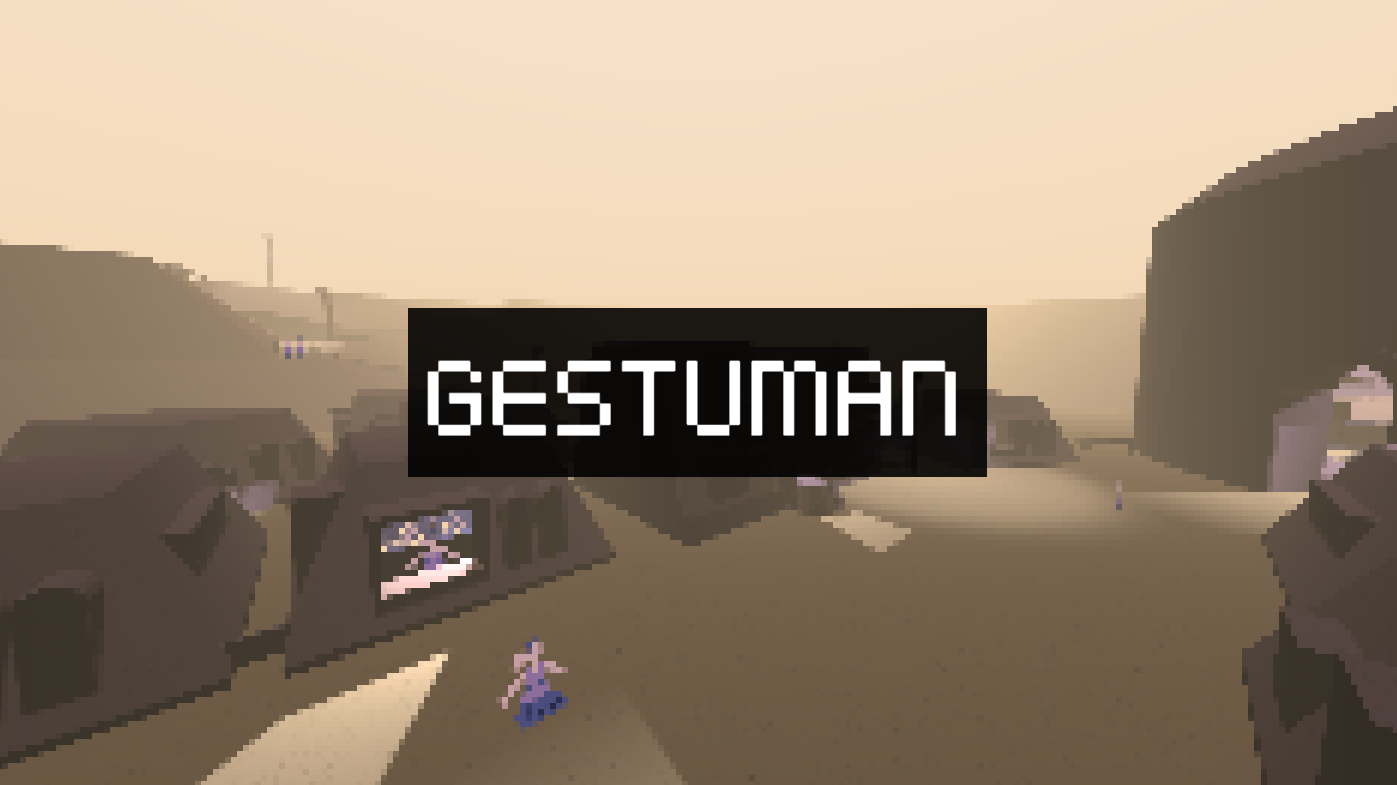 Gestuman
GESTUMAN! Explore a small alien village and try to communicate with the locals using hand signals.
Left mouse brings up a list of gestures.
Right mouse brings up a task list.
Press esc to quit.
We hope you enjoy spending some time in the world of GESTUMAN. There is an end, but we're not sure it's important, or even possible to figure it out.
Make friends with villagers. Pay attention to any villager who is doing the same motion, what does that motion mean?
V2 UPDATE: added improved Alien interactions, and collectables
It was made for the Intrinsic Game Jam 2020.
Theme: Another World
Limitation 1: Only 2 buttons (we used this as inspiration but did not stick to it)
Limitation 2: Colour Palette
Limitation 3: Finish back where you start
There are no volume or key remapping or mouse sensitivity controls, sorry! That's gamejam life.
Discuss it on our discord! https://discord.gg/FrjRafepfZ
Team:
Paul Daulby, Alex Hetherington, Jed Warwick, Thomas Watkins.
Music by: Joe Rees-Jones



Comments
Log in with itch.io to leave a comment.
What an amazing concept!
Wonderful game!

Honestly, it was something new and refreshing!
Well done!

Show post...

SO FUN PROTOTYPE
I beat this game the best way I know how, by BSing the whole thing, I'm not even sure what I did but I beat it, this picture seems to be the best proof I can give since the end screen is the same either way.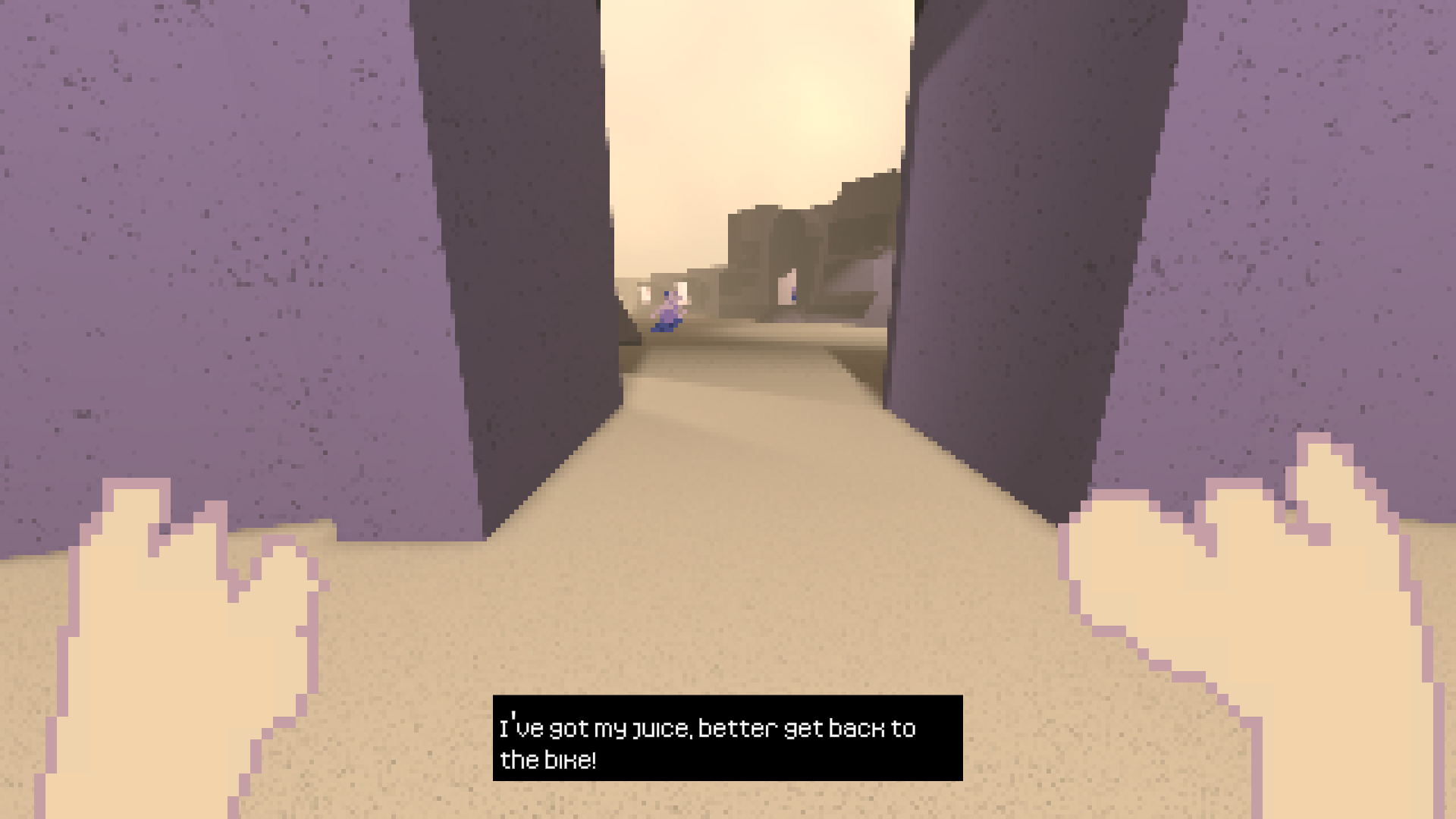 Thanks for the feedback

we just pushed a fairly big overhaul of the game completion, which should be more interesting and make (a little bit) more sense.
You've already seen this on the discord, but I wanted to post it here since it makes sense.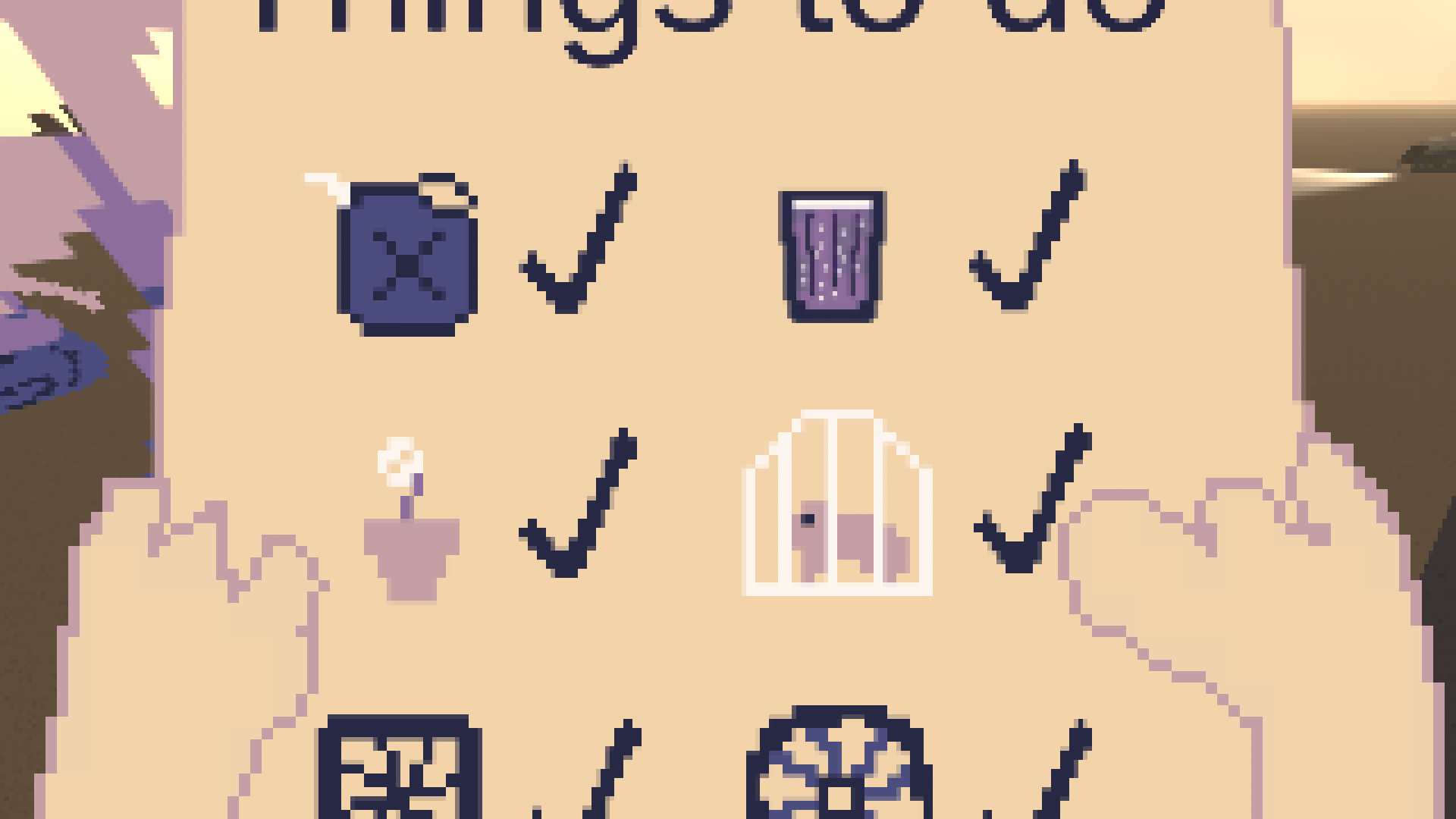 Damn, this is so puzzling and such an amazing concept for a jam game :O
The fantasy of being in an alien world is so beautifully delivered, it's incredible! You did a freaking amazing job in so little time :D


Don't spoil anything, I will figure this out.
If you do, let us know! Thanks for the kind words
With our remaining time we overhauled the progression. It makes a lot more sense now!